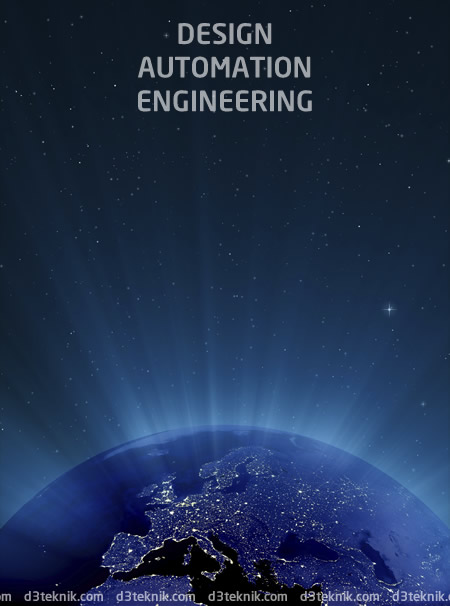 D3 TECHNIC
Prioritized services of D3 Teknik, established by Project Manager Metin Demir in 1998 are machine design, machine manufacturing and creative machine design. Our priority in business quality is our steady price policy and delivering on time. Our goal is to enrich the business life with our contributions and to rise to the position of the leader of our sector and always to be the preferred company that proving our credibility in the eyes of the people and organizations we collaborate with. As D3 Teknik, we will continue to be leading name in the our sector by improving our values that enable us to become a company that everyone recognizes to our quality and steady rise, and it will be our greatest vision in the future.
WHAT DOES D3 TEKNİK DO?
We contribute to the economy of our country with our machines in our country and abroad. We are special machine designers, manufacturers, mechanics and mechatronics specialists. We comply with quality in supplier selection. We exhibit a systematic approach to the application of standard requirements and perfectionism in machine manufacture. We follow and participate in domestic and international fairs. We claim and proof that in Turkey both to manufacturing high quality machines and on to designing individual machines, there is no other company that delivers timely and creative work.